GARDEN AND LANDSCAPE DESIGN:
We offer a Garden Landscape Design service.
We cater for new homes, commercial offices and existing garden makeovers.
Price includes an on-site visit and CAD design of garden, followed up by a consult period at Growers Direct to review the designs.
We can also install your newly designed garden, contact us for details
Site visits and design work, total cost only $500.00. If garden is fully installed by Grower Direct we will Refund $200 of the design fee on your final invoice)
CONTRACT GROWING:
Need more than a few?
We can custom grow specific crops where larger volumes are required, in particular peppers, chilies, tomatoes, brassicas, lettuce and bulk landscape lines.
Growing to order enables us to tailor the grades and growing system to offer significant cost benefits to our customers.
Contact us to discuss your requirements.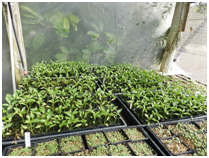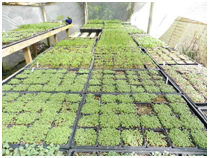 GARDEN CLUBS& SCHOOL VISITS
Over the last few years we have hosted many garden clubs and different school groups at the nursery. Come and spend a morning or afternoon listening to me drone on about a whole raft of fascinating gardening and plant facts as well general opinions on pretty much anything really.
Bookings are essential, contact us for further details.